More or less updated depending on our internet connection.
You can also find our recipes cooked aboard.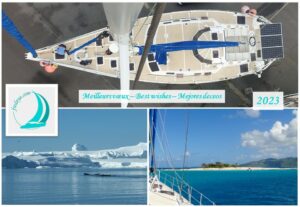 13th year of navigation for Fredoya after a winter refit session. Detailed program for autumn and winter. To read !
Lire la suite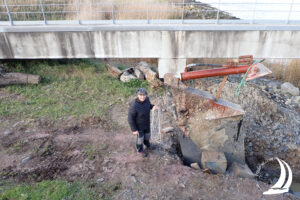 With a little bit of patience for the good weather and thanks to the quality of everyone's listening, here is the keel and its cylinder waiting for the crane operator to take it out in the dry area for disconnection […]
Lire la suite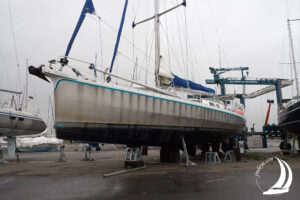 Fredoya well set up and relieved of the maximum of material. With 1 round trip home in a van and a second in C3 we can see more clearly to attack the works. Contacts are made with a sailmaker to […]
Lire la suite
Whatever you choose to do, you can always enjoy the moment and you will never get bored.
Every activity is adaptable to the season, the age or the interest of the crewmates,
but always according the weather forecast.
Sailing from 2009 to 2020, 80 000 nautical miles traveled offshore and many more inshore.
Fantastic trip on Fredoya! Fred & Fredo are discreet but prepossessing. On their friendly boat the Captain is going to delight you with his cooking skills!
A unique experience! These two sea lovers welcomed us for a beautiful sailing introduction and delicious cuisine.*
Unforgettable trip on board of Fredoya in Greenland.
Sailing and participating to everyday boat life disconnected us from everything. The journey was brightened up by lovely cooking specialties* [...]
Everything was told by our crew members and the ones before… I can't stop giving your contact to all my personal and professional relatives. Thank you again for everything Frédo and Fred!